Come Rally with GET-UP on Wednesday 10/4!
This Wednesday, October 4th, Penn graduate student workers in GET-UP will publicly announce that they are filing for an NLRB election to officially win their union, now that a majority have signed authorization cards. This exciting news comes close on the heels of an overwhelming 142-22 win by RAs United in their own union election.
GET-UP members will be calling on the Penn administration to remain neutral and to agree to a fair election process. They are counting on a strong show of support from faculty, staff, and students across Penn and allies in the Philly community to amplify that call. So, can you come out to rally with GET-UP on Wednesday at 12 noon at the Button in front of Van Pelt?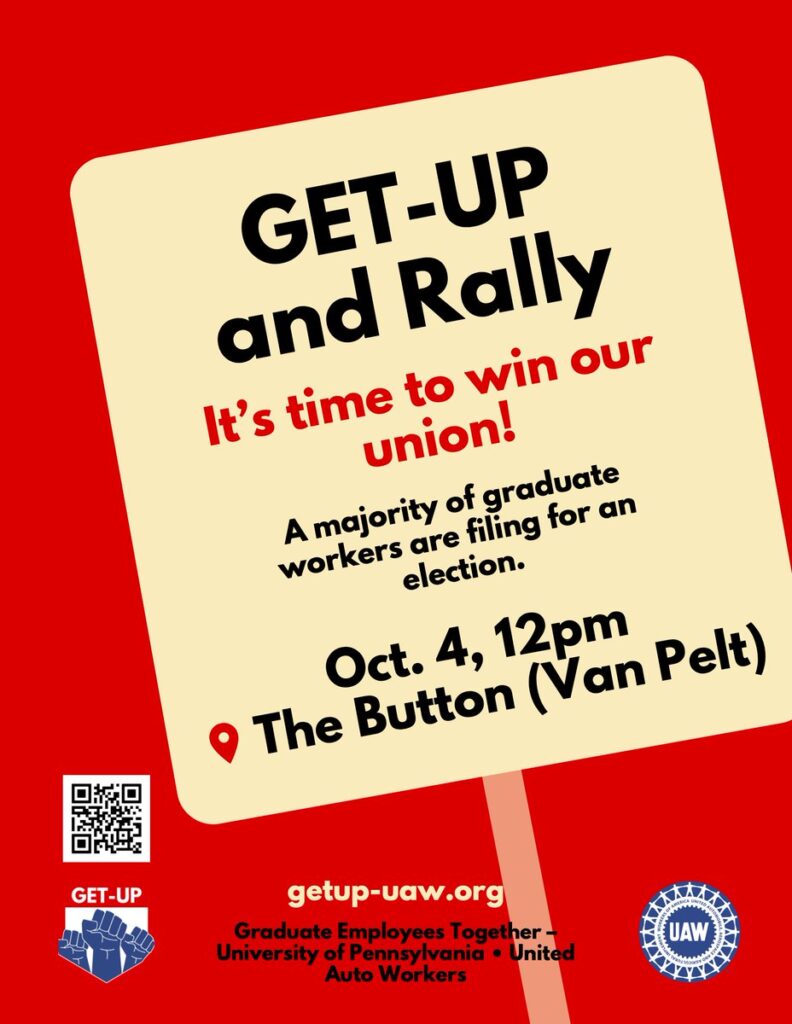 Hope to see you there!
AAUP–Penn Executive Committee
P.S. To discuss any questions you or your colleagues may have about grad unionization and about what a fair election would look like (as distinct from the anti-union campaigns Penn has been running against GET-UP, RAs United, and other recently organized unions), please join us for a faculty information session Tuesday at noon in Fisher-Bennett 135 or October 20th at noon on zoom (register via the QR code below for a meeting link).